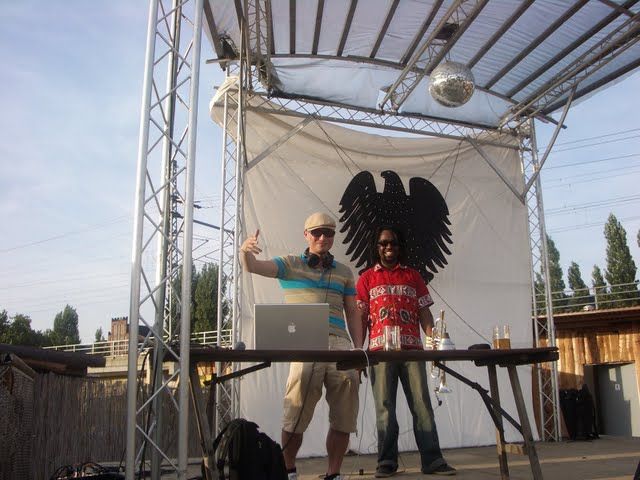 me and Congo doing a chilled warm up set.
the crowd is made up of random tourists who happened to be at the Brandenburg Gate that afternoon and people who came to see the show.
Gazza and EES break into their collaborative hit "International"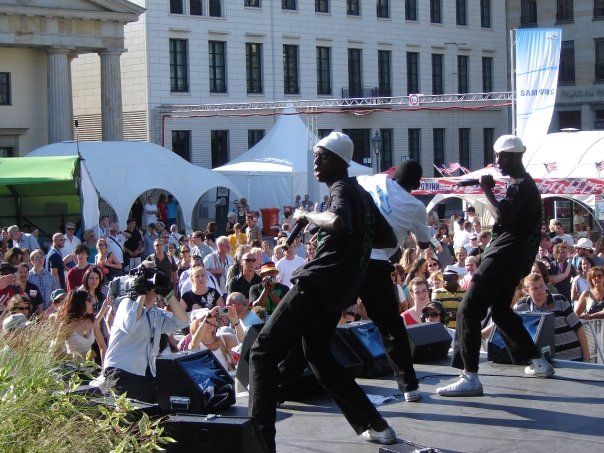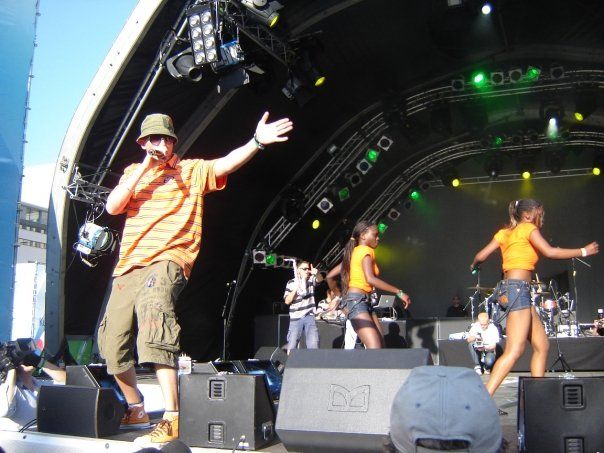 boom boom boom bass music from former German colony Namibia rocks the Brandenburg Gate. these guys really bring the heat in a big way. the dancers / back up singers were awesome. Gazza is so calm, humble and soft spoken in person, but becomes a raging storm on stage.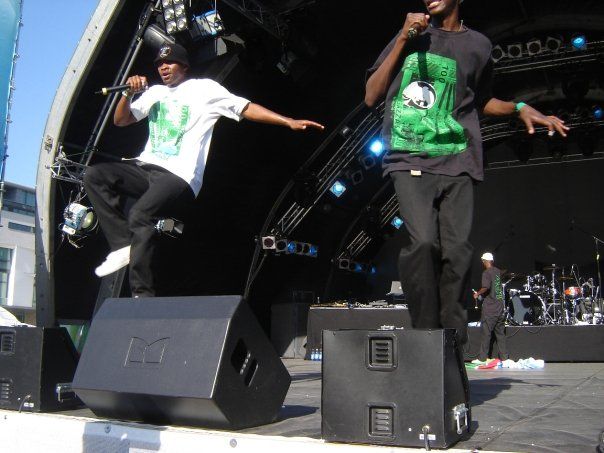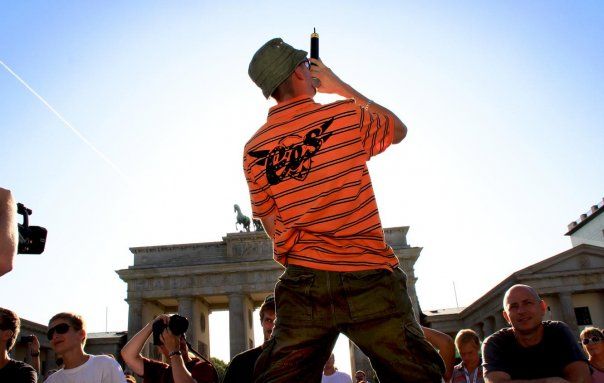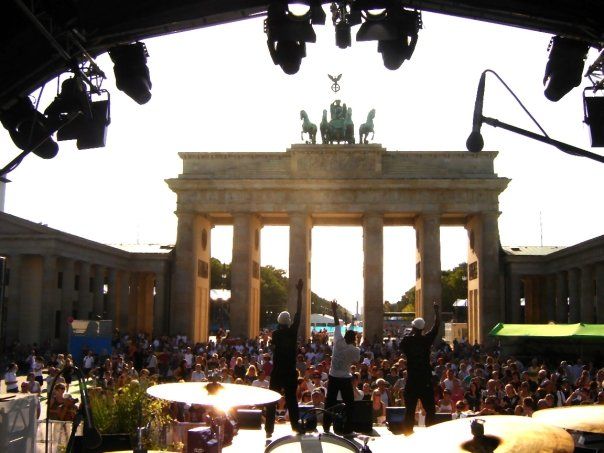 too bad there are no photos from the YAAM show, which was fire as well. and afterwards, gazza and his dancers were just dancing and goofing around like regular clowns: certainly not like American rappers! no attitude, very friendly, open and warm people. bigup Swetlana from the Namibia Society for making all this happen!