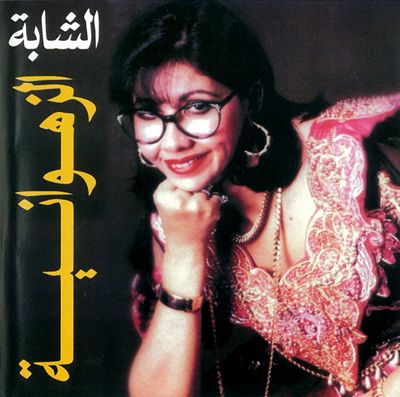 once again our western aesthetic prejudices might make the casual CD browser on the streets of Marrekesh pass by this awe inspiring recording. the photo of this woman might look like a
2nd grade teacher
to us (not that 2nd grade teachers are necessarily anything to be taken lightly), but her voice, both sensuous and earth shaking, rivals those of the greatest Rai singers ever. make no mistake: this is some of the most powerful and beautiful Rai music i have ever heard, with enough depth of emotion and epic force to move mountains. (anyone know the english version of her name?)
thanks to Abdullah and Yves Thibord, i now know that this is Cheb Zahouania, whose name:
(from Yves) "could be tranlated "Happy-go-lucky", a star of algerian rai since the mid 80', and still today. Her "scandalous" duo with Cheb Hasni "we make love in a Shabby Shack" started their careers, Hasni was murdered by the islamists in 94. He is still a big star in Algeria...
Maghni is credited , this guy was the keybord player for a lot of recording in Oran (Algeria), Boualem (her husband) is the editor of the "label" DiscoMaghreb, meaning this cassette was probably recorded at the end of the 80's (in one night) the tracks are some of her best known tunes. you must have an moroccan edition printed in arabic caracter, the algerian original was printed in latin caracters. one thing is that the singers were recording many versions of the same tune, Zahouania must have recorded many hundreds of cassettes... A Cd version of this cassette has probably been released since (it is what i bought and presented here - zhao)."
another
classic
similar to but different from the one in the
first Morrocco post
.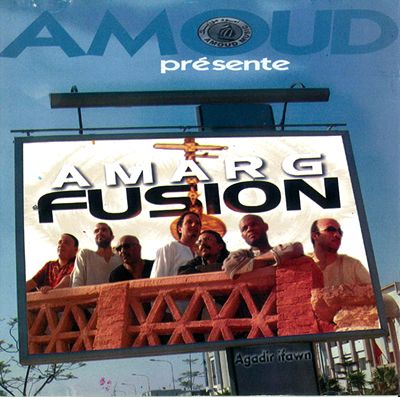 and here is that Berber Reggae i was talking about. to me the elements of this
hybrid
music are reminiscent of Mongolian, Russian, Celtic, as well as North African and Jamaican traditions which stretch back across the centuries.
since they are a contemporary group, i was not going to share this (or at least not in its entirety), but after a search i could find no place to purchase the CD or digital files. if anyone finds such a place please let me know and i will link to it, and remove the download.
oh, and to the racist asshole who left a message in the last Morrocco post, don't bother trying to broadcast your ignorance and stupidity, it's not worth anyone's time.