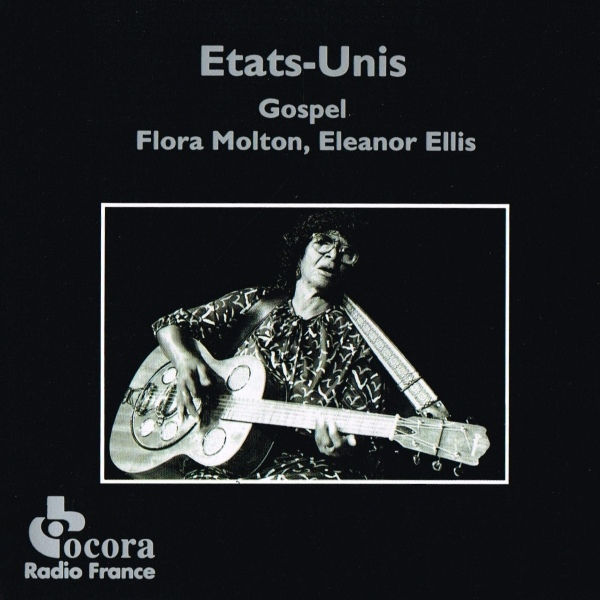 heavy "blues gone to church" rootsy gospel. next to zero information on the web about this singer and her timeless music, some of the most heart felt and beautiful in the cannon. i think this is the only disc representing American music in the entire Ocora catalog -- and have to say probably as good a choice as is possible: stark and minimal. so true. so real.
from
Spinning
in the comments:
"Flora Molton used to play outside of the old Woodward & Lothrop department store in downtown D.C. - I remember stumbling out of the Metro exit and hearing her voice. it was a bitter cold day in December, shortly before Christmas. I think she was seated on a metal folding chair (the kind used at card tables), but am not sure if I'm remembering that correctly... You can read more about her
here
.
She had a cardboard sign of some kind, too... for donations, maybe?
A few years after I first heard her, I ended up working a few blocks down the street from Woodies. There was an elderly blind man who stood on the street corner day in and day out, singing a wordless moan - he and Flora were the last real street singers in D.C.
I don't know this man's name, and wish i had more appreciation for his singing, which was monotonous (he never varied the tune), wordless, high, keening, and ear-piercing. It was very difficult to block out the sound of his voice, especially when our office windows were open.
I am sure he's long since gone."
it don't get more real than that do it? a living national treasure. singing on the street with a cardboard sign for donations.
rapid one
and
rapid two