fact that i posted the first Ocora focus on Africa on
THE HISTORIC DAY
is pure coincidence. i swear it.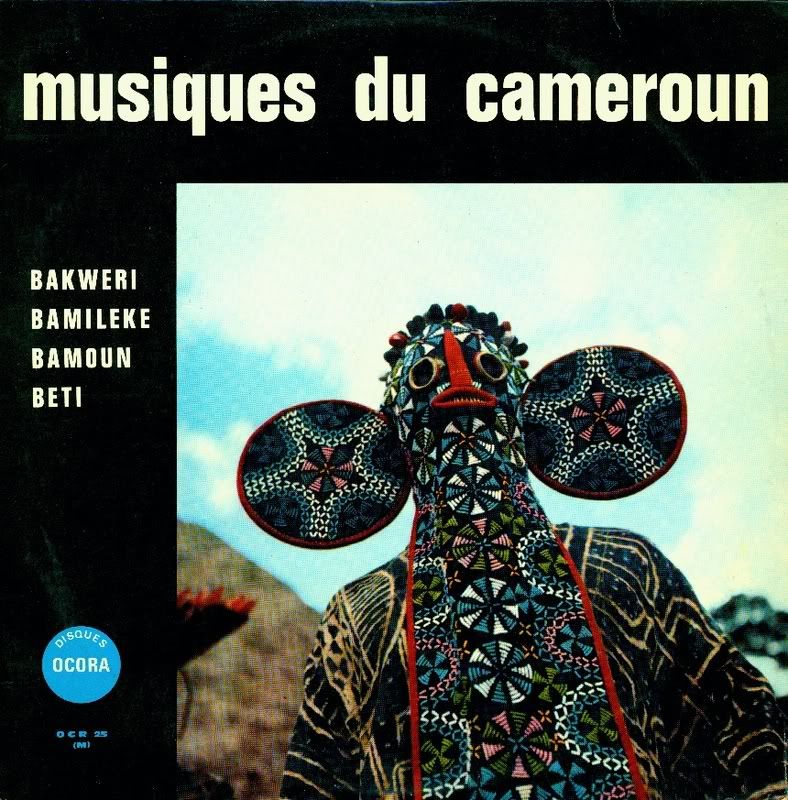 Musiques du Cameroon - Bakweri Bamileke Bamoun Beti
thanks to Op for ripping this very rare vinyl from the original Ocora catalog (never reissued on CD)
Marimba and non-melodic percussion pieces reveal intricate collideascopic latice works; chants and song whose purposes are lost to me (love? work? celebration? mourning?) tell their elegant (and to me, mysterious) tales. some selections are one or the other, some are voice with drumming combined; and flutes show up later on.
the clearly advanced yet intuitive mathematics demonstrated in some of this music is truly mind boggling. if any modern persons still (and I'm sure do) look down on this music, dismiss it as "primitive", and feel superior in relation to it, well this can only be demonstrative of his own ignorance, stupidity, and under-developed sense of beauty.
above is just my passing impression, the complete scans of the sleeves with detailed notes are included.
Mediafire:
Part A
,
Part B
Rapidshare:
Part A
,
Part B
Burundi - Musique Traditionelles
a whispered low-register male voice opens this collection accompanied by the dull and rich sounds of a plucked string instrument: in my imagination it is the dude on the cover, singing ghost stories to little ones or recounting the treacherous glories and loss of some past war. many vocal pieces follow, with or without back-up, varying greatly in tone, character, and style. 2 pieces whose title begins with "Akazehe" for young women stand out: so pretty and fragile. but many other highlights through out: gorgeous solo flute, epic chants with a large ensemble, the voice from track 1 comes back, perhaps even more sinister. and last but certainly not least: a child's voice beautifully weaving in and out of the ringing plings and plongs of some ancient guitar (surely with a great hollow body).
(a few of these i think will show up in FUSION PART 2 - underpinned by digital bass wobble :)
Mediafire:
Part A
,
Part B
Rapidshare:
Part A
,
Part B