Yeah so consider this my holiday post, as I'll be travelling for the next week+ so here's my send off to 2006.
Jeux Vocaux Des Inuit
90 recordings of Inuit vocal games. These games were made up to pass the time up the colder parts of the world. Basically, you make these silly noise patterns at each other and the one who laughs first loses, so, most of these tracks end with lots of laughing. Because laughter warms you up. Fascinating and fun.
http://www.megaupload.com/?d=DL78BCAH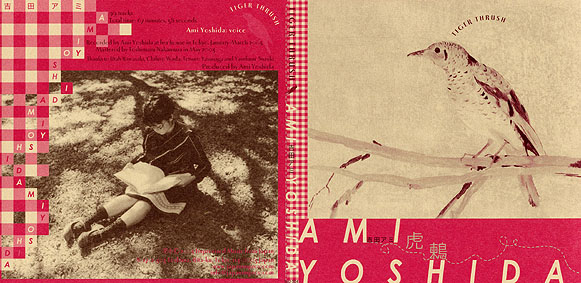 Ami Yoshida - Tiger Thrush
I am unsure as to the current commerical availability of this exceptionally unique and often daring recording of short, vocal performance/compositions by Ami Yoshida (she's credited w/voice + computer). 99 bizarre and essential tracks of new vocal improv. hooray.
http://www.megaupload.com/?d=KHOV68LR