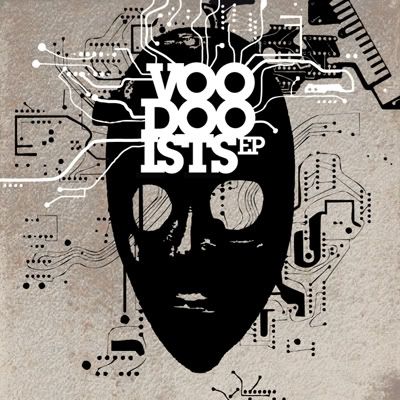 (don't know how i managed to forget putting this up until now) speaking of bybridity, this 4 track EP was the result of some sessions between members of post-punk electro legends Ike Yard and Haitian Voudou singers, and has been reissued recently.

"Yeah, real voudou and gawd could they sing ...
The tape ended and they went on powered by Hennesy!" - Stuart Argabright
(a great interview with this man who showed New Order a thing or 3 back in the day
here
)
recorded in NYC 1979 and 1981, but the music often transcends both the temporal and geographic location. some real magic happened between the Haitian singers and these punk mavericks, and it's interesting to think about the reasons for this sounding as fresh and powerful today as ever, while other records from that time sounds hopelessly dated.
available on i-tunes and other places, watch out for the remix EP coming soon from REC label including names you should all be familiar with.