the weather is getting colder again (at least here), and it's time for this man who has stopped by here a few times (not enough) to visit us again with his soprano saxophone.
the experience of listening to Steve Lacy for me (can not help but wax poetic here) is not unlike (forgive the perhaps vulgar metaphor, i'm a bit tipsy) the best scotch that money can buy, which goes down so easy and smooth beyond words can describe, tastes like heaven itself, and leaves the finest aroma in its passing -- an exquisite subtlety which transcends the fleeting moments of its duration, and with each phrase, effortlessly speaks volumes.
first, a re-up of the duos recording
Five Facings
.
now 2 solo recordings: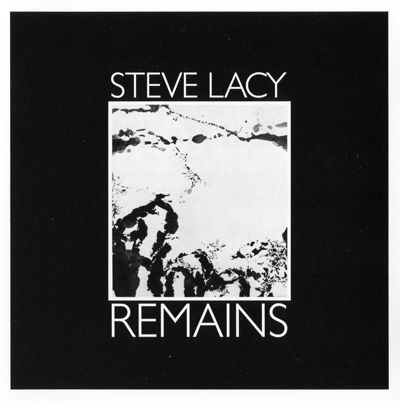 after cutting his teeth playing bop with the best in the 50s and 60s, and having developed a mature solo style during countless loft concerts in NYC in the 70s free jazz scene, by this time (1991) the decades of exploration, reflection and refinement had distilled to a simply transcendent sound... what REMAINS is a style beyond mere mastery, past simple virtuosity... constructed of actual intuition, real empathy, and pure wonderment.
from the liner notes:
"The Tao cycle (Existence, The Way, Bone, Name, The Breath, Life On Its Way), is a work that I have been pursuing for more than 20 years. Based on a 2000 year old chinese text, Tao Teh Ching by Lao-Tzu, translated into clear english by Witter Bynner in the 40's, I set 6 of the pieces to music in the late 60's, and have been busy reworking them, since. In the 70's we elaborated this music further, and performed it in many different settings, recording it several times, as a solo, or as a group piece, with and without the words. Here then is my current view of this work (sti ll in progress), in a solo context.
Pearl Street is another old story. Sketches, scenes, souvenirs of New York late 50's, it was written in '72 and dedicated to Arnold Schoenberg.
Remains, composed '91 as a "commande d'état" from the french ministry of culture, for an original music for the dancer, Pierre Droulers. The starting point was the drawing by James Ensor, "My portrait in 1960", which was done in 1880! The music explores the nature of decay by means of iteration, reiteration, deterioration, disintegration, obliteration, so as to make a proper dance music, for a skeleton in a tomb!
Pierre and I have performed this piece, quite a few times, in France, Italy and Belgium (the choreography is amazing), the sax part is quite difficult to play and contains much fixed material, as well as three sections, which are improvised, within very tight confines. Remains is dedicated to the late italian sculptor, Giacomo Manzu, who created the famous "Death's Doors" on St Peter's cathedral in Rome.
Afterglow is a kansas city style blues in Bb, inspired by the great pianist and band leader, Jay McShann and is one of a series of pieces written in the early 80's, called "Luminaires".
Epistrophy is Thelonious Monk's deathless classic. When I worked with him for 16 weeks (Jazz Gallery, New York) in 1960, we played every night 4 sets, sometimes doubling 3 shows in the day at the Apollo Theatre. Epistrophy ended every set as it was Monk's theme, so we played it hundreds of times and Thelonious always treated it (and every piece) as 'brand new', never failing in his solo to come up with something l'd never heard him play before. What a thrill!
Improvisation
(play) is, of course, a vital part of all the living arts. Zao-wou-ki, who also lives in Paris is one of the greatest living masters of improvisation in the world of painting and drawing."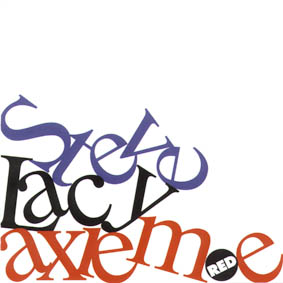 Axieme includes a live version of the Tao suite recorded almost 20 years before the one above - Remains (1975).
"This relatively early solo effort (1975) by Steve Lacy on soprano saxophone succeeds in ways that some of his later work does not. The four tracks are all part of Axieme, which explores sound, timbre, and rhythm in Lacy's inimitable style. Some of the licks that are so identified with the saxophonist are here (including snippets of Monk), but what makes this so appealing is the freedom expressed. The first "Part" starts with a theme, and repeats it over and over again with minor changes until it becomes something new. Elsewhere, Lacy displays some of his more radical work, with extended technique predominant. As with all of his solo improvisations, the recording is demanding of the listener; but there is enough variety to easily hold the listener's attention for the entire length of the CD. Between Lacy's over-blowing, distortions, and explosions (relatively speaking, as Lacy is not by nature a screecher), and his exquisite use of sound, this is a rewarding recording." ~ Steve Loewy, All Music Guide
from Liner Notes: Oct. 20 77
"Thanks for the cassette.
I agree with you that the music is
very good
. (I taped it myself at the concert).
Steve Lacy"
and now a couple of group outings: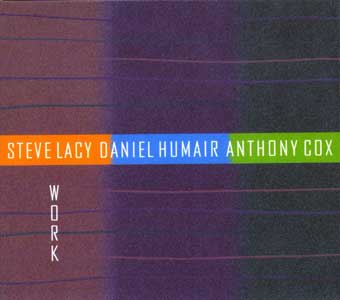 this from 2002 and features Steve Lacy soprano saxophone, voice (3), Anthony Cox on double bass, and Daniel Humair on drums.
i'm running out of time and could not find a review in english so here is a short one:
Awesome
.
and finally something perhaps less adventurous, but more sweet and relaxed, his duo with Mal Waldron from 1986, on which they play a bunch of
classics
by Ellington and Strayhorn.