venusmond : oper als topos parts 1 & 2
this is the first two parts of an opera by guitarist burkhard stangl (polwechsel et al) and oswald egger. please download the insert for a full briefing on the deal, suffice it to say that this is a fantastic recording of a unique and beautiful work of contemporary opera. The third through fifth sections have also been released.
players include: stangl, jonathan bepler, kevin drumm, jim o'rourke, werner dafeldecker, franz hautzinger, radu malfatti, thomas lehn, and many, many other illustrious musicians. read the liner notes and holler for your boys, or girls!
mr. stangl at work
mr. eggar, the cover from the wonderful green integer press...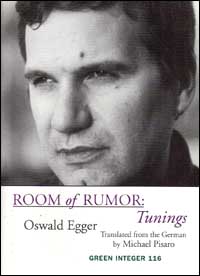 music:
http://www.mediafire.com/?1ncjnymyzz2
insert images:
http://www.mediafire.com/?8uwzm1gm1zm
and all together on RS
http://rapidshare.com/files/21314294/Stangl_Egger.zip