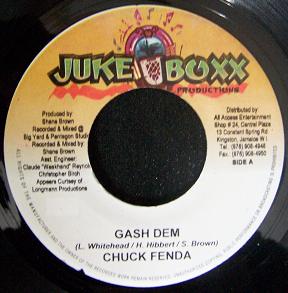 thanks to John Eden and his radio show for introducing me, and to Natty Marcus for the access, to the best, and I mean BEST, new rootsy riddim I EVER heard. gun and sex talk is good when the boom boom mek you wild, but when conscious vibes like these get so heart-wrenchingly deep and funky, sweet and rocking... makes me want to cry, makes me want to fly, and get all KINDS of freaky up in the dancehall... unbelievable.
all artists give memorable, tip top versions; so varied are their performances that this riddim, unlike most others, makes excellent listen all the way through, again and again and again and again.
from all the quality stylings top ranking is tha Sizz on the righteous "Burnin on Weak Heart", Morgan Heritage with the tears soaked, pop/R'n'B tinged "Living Without You", Lady Saw's infectious "Getting Hard", and Unicorn on "Remember", sounding like a Jamaican O.D.B.
boom!
Confessions riddim - the juke box family
01. tok - live it up 04:04
02. morgan heritage - living with out you 04:05
03. chuck fender - light dem 04:05
04. lady saw - getting hard 03:30
05. fanton mojah - dem cant stop the time 03:53
06. anthony cruz - lose dem head 04:05
07. kiprich - tell me 03:24
08. delicious - cant stop calling 03:26
09. junior kelly - get out there 04:05
10. richie spice - lonely 03:33
11. spanner banner - like paradise 03:57
12. juke box production - version 04:03
http://www.megaupload.com/se/?d=O0F115D4
Confessions - More Versions
01. Floyd West-True Confession 03:24 ú±²Û³
02. Sizzla-Burnin on Weak Heart 03:50 ú±²Û³
03. Teflon-Tell Me Why 03:53 ú±²Û³
04. Unicorn-Remember
http://www.megaupload.com/?d=T19UJLRD